Museum of Quay Branly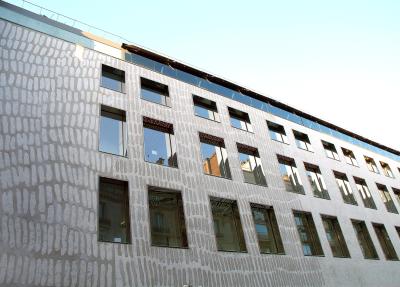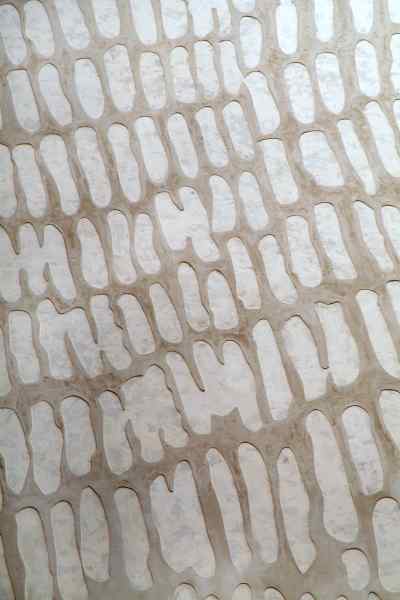 The building of the rue de l'University was built in 2005 to shelter the Bookshop and the Administrative Services of the Museum. It is made out of form concrete.
Its facade on the street side presents the largest stuc marble in the world (750 m ²/ 8000sqft), top-coated with a sgraffito whose scarifications are the translation of the painted motifs of Lena Nyadbi, indigenous Australian artist of the Kija people. This sgraffito covers the facade on approximately half of its surface and is probably also the largest in the world.
The stuc marble consists of gray veining on white background. Thanks to a methodology especially developed for this building site, this stuc could be manufactured for a spraying application in less than 10 days. The "cut finishing" is made with the berthelet (sharp rake).

On this stuc, motifs, in positive on the median part and in negative on the left part, were carried out by a system of stencil key sets. The motifs are in a second tone of gray and let appear as the background, the stuc marble.

The principal difficulty with this building site was to define a product/methodology making it possible to respect a budget and a very tight time limit .
Products used:

Building owner: Museum of Quay Branly
Architect : Atelier Jean Nouvel
Links :