The Square Baudouin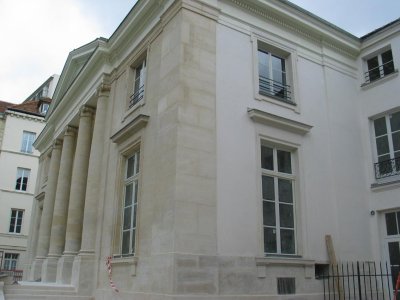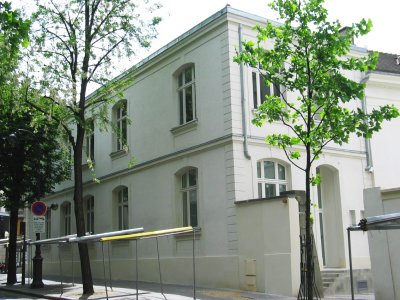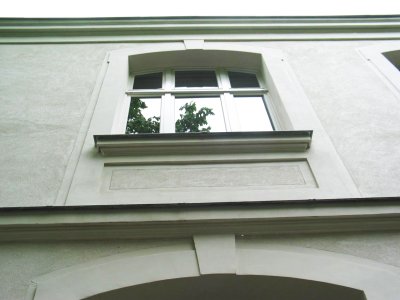 « The property, located at 119-121 Ménilmontant street, was acquired recently by the Town of Paris on the initiative of the municipality of the 20th arondissement ». It is made up of an 18th century neo-palladian pavillion, of an orphanage built in the 19th century – it today has become an educational center for children with family in difficulties – and of a garden built by Pierre-Louis Moreau, architect of the Buildings of the City of Paris.
The pavillion was a vacation resort, mainly devoted to festivities. It holds its name from Nicolas Carré of Baudouin, owner of the domain since 1745. t becomes in the 19th century the property of one of the uncles of Edmond de Goncourt, co-founder with his brother of the literary award of the same name.

After its restoration and its reorganization, the Pompadour pavilion will be dedicated to the cultural life and the local democracy. On the ground floor, will be a large showroom and a general-purpose room for the shows and conferences. On the first floor, are planned two additional showrooms, the secular House as well as the offices of the councils of the Belleville and Amandiers districts. At at the end of July 2007, the 17655 sqft / 1650m2 garden equiped with an adventure playground for toddlers, will open with the public. The access for the handicaped will be situated on Ménilmontant street.
An ideal place to fully enjoy the estival season…
(source: The Gazette of the 20th arondissement)
From a technical point of view
The facades of the pavilion called « Pompadour », registered Historic building were composed of plaster coated facades. The stringcourses and cornices were countertyped to the original or were preserved and restored.
The tapestries, at the origin in very granular plaster, oagain were perfectly matched and realized in … a granulous plaster. They are singled out on plaster & lime backgrounds, without sand, cut finished, and very smooth.
The colors were studied to harmonize with and highlight the facade with a cut stone frontispiece.
Products used
Montmorency Coating (Enduit de Montmorency ): M5547
Montmorency Mortar (Mortier de Montmorency): M5548
Whitewash (AquaForte): V8080
Address
Le carré Baudouin
119-121, rue de Ménilmontant et 301-303, rue des Pyrénées
Paris 20ème
France
For more technical informations on this building restoration: ask for Frédéric Charpentier.